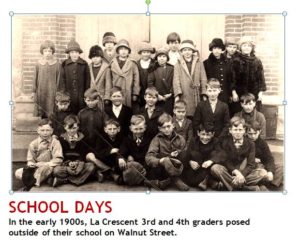 We are featured in the promotion
"County by County" sponsored by Fox 25/48 and WIProud 
<Click on the image below>
Houston County: Apple Museum
GROUP TOUR
Call us at 507-895-1857 to arrange a
family or group tour


October 2019 through May 2020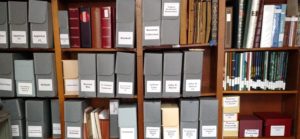 Handicapped parking available behind
the large red shed.
~~~~~~~~~~~~~~~~~~
YOU COULD BE A VOLUNTEER !
We provide easy training and flexible hours.
Call us at 895-1857
~~~~~~~~~~~~~~~~~~
RUMMAGE SALE 2019


Labor Day weekend


Another Success !!
Thanks to the volunteers and everyone who stopped by to shop.  Special thanks to Judy Storlie who will host this fundraiser again in 2020. 
Keep us in mind as you clean out closets, attics, and garages!

We're on

Facebook



Click on the link at the top of this page


______________________________________
Oral History Project Underway
We continue to interview elders in the
La Crescent area about their lives and legacies. 


We also make copies of the interview for each family.
---
VISION STATEMENT

We will be recognized and respected for preserving the cultural heritage
of the La Crescent area