COMING SOON!
A downloadable exhibit of
Letters Home


At the height of World War II, La Crescent citizens created a community newsletter to bring the news of home to the town's young men and women serving their country.  In turn, the service men and women wrote letters to the newsletter organizers, conveying appreciation for the hometown news, their military roles, and their hopes of returning home.
---
November 2020 — June 2021
The History Center is not open.
Instead, we are are working on the collection and cleaning/rearranging/updating displays.
---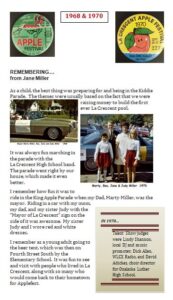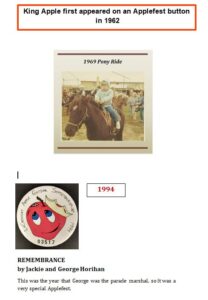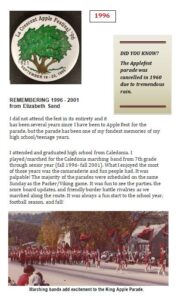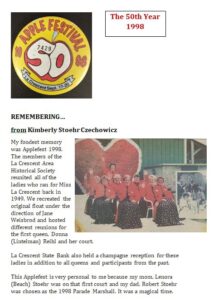 ACKNOWLEDGMENT
Special thanks to Jane Miller for the snapshots of the Miller family.
All other pics, including the buttons, are from the archives of the La Crescent Area Historical Society.
~~~~~~~~~~~~~~~~~
Visit the Applefest USA website to learn more about this year's events.
~~~~~~~~~~~~~~~~~
We are featured in the promotion
"County by County" sponsored by Fox 25/48 and WIProud
<Click on the image below>
Houston County: Apple Museum
ASK US ABOUT GROUP TOURS IN 2021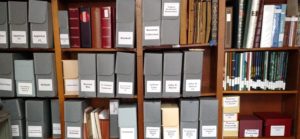 Handicapped parking available behind
the large red shed.
~~~~~~~~~~~~~~~~~~
______________________________________
We will be recognized and respected for preserving the cultural heritage
of the La Crescent area