FAMILY HISTORIES, ALBUMS, PHOTOGRAPHS, AND MEMENTOS

SCHOOLS, CHURCHES, COMMUNITY ORGANIZATIONS, GOVERNMENT
MILITARY COLLECTION: WORLD WARS I and II, KOREA, VIETNAM
Richard Utecht's experience as a POW in North Vietnam
World War II community newsletter sent to servicemen and women and the letters they wrote back to the community
BOOKS, REPORTS, SLIDES, FILM, VHS, DVD, AND DIGITAL MEDIA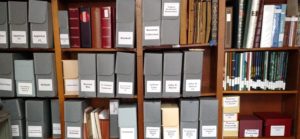 PERSONAL LETTERS, POSTCARDS, AND MEMOIRS
BOOKS WRITTEN BY LOCAL AUTHORS
BUSINESS RECORDS, LEDGERS, PREMIUM ITEMS, AND PRODUCTS
APPLEFEST MEMORABILIA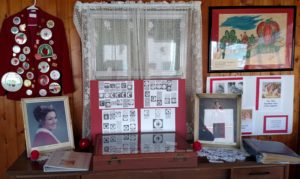 APPLE MUSEUM – Created by Frank Van Lin, local apple grower
–history of apple orchards, orchard equipment
---
FOCUS OF THE COLLECTION


We are grateful for items with a strong connection to the people and history of La Crescent and surrounding area. 

CONSERVATION

As much as possible, we follow conservation methods (to store, preserve, and display) recommended by the Minnesota Historical Society.  Therefore, we use acid-free paper and archival boxes, file folders, and photo sleeves.

DOCUMENTATION


We appreciate knowing more about donated items, so we will ask you to fill out a form to list the items and tell us more about them.

PHOTOGRAPHS


Photographs are vital to our collection.  If you are donating photos, be sure to identify the people, year, and place.  Use a soft  6B drawing pencil to write lightly on the back of old photos – no ink!  You can also number each photo and provide a separate list containing each photograph's description.

NEWSPAPERS

We catalog very few whole newspapers because of the chemical instability of that paper.  Also, public libraries and online databases provide access to past editions of local and state newspapers.

DISPLAYS

We have limited display areas, so displays of clothing, for example, are rotated off of displays and back into storage.  Clothing is wrapped in tissue and boxed.